About Olivia Hamood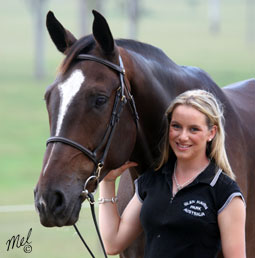 Olivia was in the saddle from the tender age of 3. Olivia has had huge showjumping success already behind her and the sky her only limit for the future, is yet to show any sign of getting off a horse!
Olivia started her riding career in the hack arena and had wins and placing in championships and Royal Shows however her passion was always for show jumping. Olivia made her show jumping debut at the ripe old age of 9 and since then has never looked back.
Her first major success as a show jumping rider was on her 12th birthday where she won the Junior Grand Prix at the Brisbane Ekka in 2004. Olivia is the youngest ever to win this event as you had to be 12 years of age to compete. She won this on her mother's previous world cup horse Torchbearer. In 2006, Olivia won the Prestigious Elysian Fields Junior Grand Prix on the same horse.
In 2008, Olivia was runner-up Australian Junior Champion and also represented Australia in her first team competing in Korea at a CSIJ competition. The following year Olivia represented Australia in the Sydney Youth Olympic Festival where her team took out the silver medal. That same year at Olivia's first ever Sydney Royal Show, she was awarded the Helen Rose Memorial for most successful Girl Rider, where she also won the Junior Grand Prix aboard the very popular and successful horse Bucks Bunny.
After a hugely successful 2009, including winning the Young Rider Championship at the Toowoomba and Caboolture World Cup Shows, Olivia was ranked number 1 in Australia for the National Young Rider Selection Series. This resulted in Olivia's inclusion in the National Youth Development Squad for 2009 / 2010.
In 2010, Olivia was part of the very successful Glen Haven Team which produced the horses for the first ever Youth Olympic Games.
In 2011, Olivia placed 9th in her first World Cup Qualifier at SIEC in Sydney. Later that year, Olivia placed 4th in the Brisbane Ekka World Cup. She also finished 6th in the Copabella Classic Grand Prix in Sydney. Olivia also won the Young Rider Grand Prix at the Dubbo Australian Championships on GH Eternal Flame and finished 7th in the Australian Senior Titles on Nero GHP.
In 2012, Olivia was invited to train and ride with Ludo Philippaerts in Belgium where she was lucky enough to attend the Tuscan Tour in Arezzo Italy. She rode in the 6 and the 7 year old events and the Silver Tour where she placed 5 times.
After spending 3 months training with Ludo, Olivia returned home to compete her own team of horses where she had an impressive win on her beautiful imported mare GH Eternal Flame in the State Qld Senior Title and following later in the year with a runner-up title at the Australian Championships, held in Weribee VIC.
In October 2012, Olivia returned to Europe with GH Eternal Flame and Carado GHP to ride and train with Philippaerts, where she was based in Europe for 12 months.
Olivia is now home and putting her time into her show jumping team and business here at Glen Haven Park.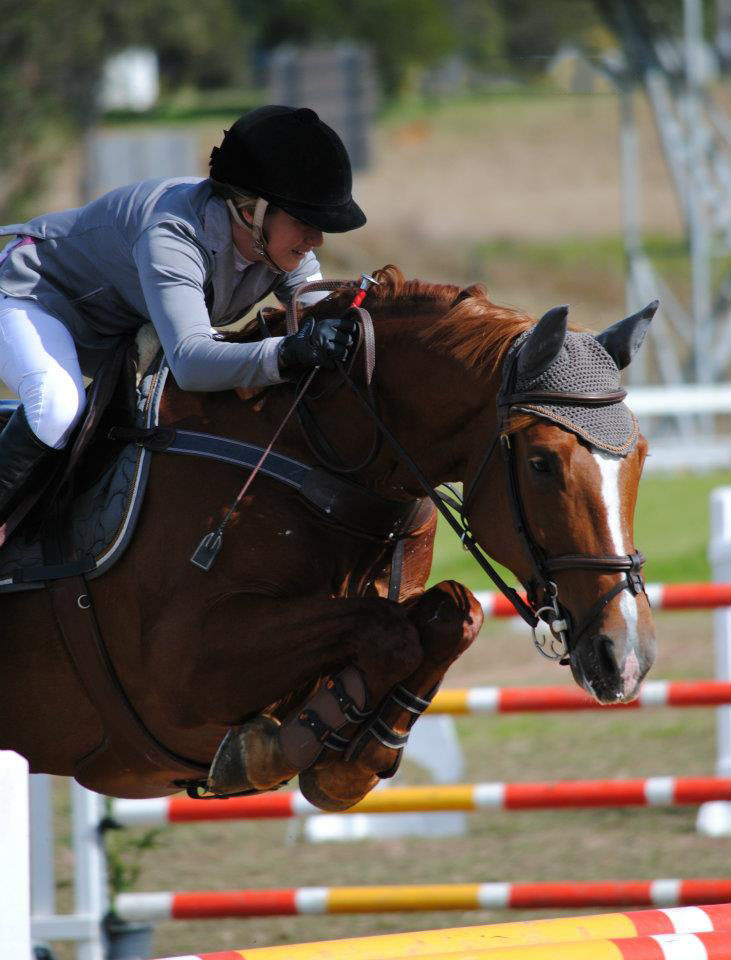 Olivia Hamood riding GHP Eternal Flame
Photo: KG Photography
Achievements
4th World Cup Final Sydney Summer Classic 2013
1st 1.45m Sydney Summer Classic 2013
2nd SSJC Championship Grand Prix 2013
8th Caboolture World Cup 2013
1st Caboolture World Cup Futurity 2013
5th Portoguese Championship 2013
4th Mechelen CSI5* U25 1.40m 2012
3rd Mechelen CSI5* U25 Speed Class 2012
Runner-up Australian Young Rider Champion 2012
QLD State Senior Champion 2012
Tuscan Tour 5th in the 7yr old Final, Arezzo, Italy 2012
Winner of the Australian Championships Young Rider Grand Prix 2011
4th EKKA World Cup 2011
Apart of the Official training team for the first ever Youth Olympic Games in Singapore 2010
Member of the Australian Youth Development Squad 2009, 2010, 2011 & 2012
Team Silver Medallist at the Sydney Youth Olympic Festival 2009
Runner Up QLD Young Rider Champion 2009
Awarded the Helen Rose Memorial Perpetual Trophy for most successful female Junior Rider of the Show 2009
Winner of the Sydney Royal Junior Grand Prix 2009
5 time Captain of the QLD Young Rider Trans Tasman Team
Dux of the School 2008
Three Time Winner of the National Young Riders Series
NZ Horse of the Year Runner Up Junior Grand Prix 2008
NZ Horse of the Year Winner of the Junior Equitation 2008
Member of Australian Junior Team to Korea 2008
Runner Up Australian Junior Champion 2008
Winner of the Barastoc Young Horse Series 2007
Runner Up QLD Junior Champion 2006
Winner of the Elysian Fields Junior Final 2006
Winner of the QLD Country Junior Championships 2005
Runner Up QLD Junior Champion 2005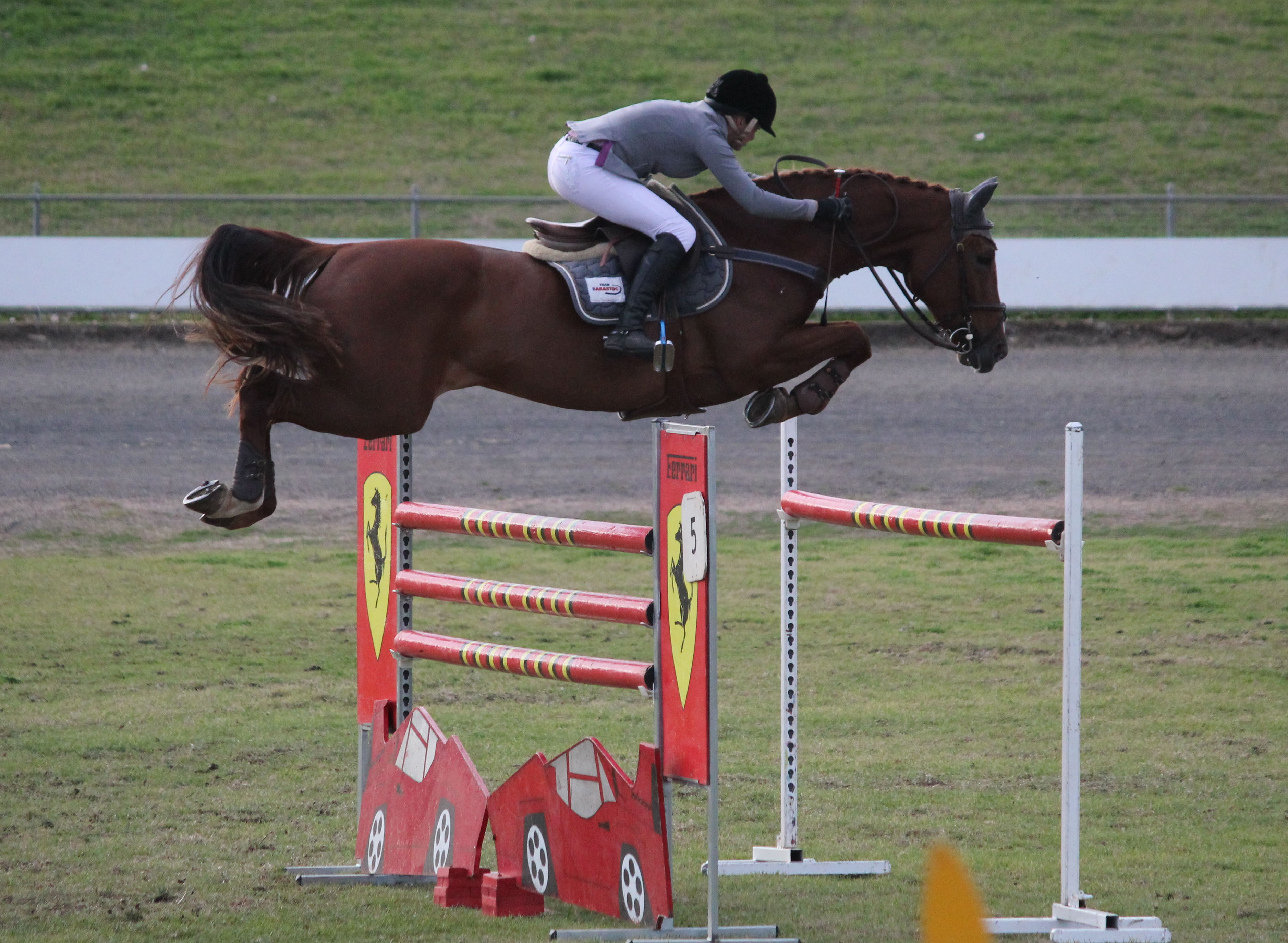 Olivia Hamood riding GHP Eternal Flame
Photo: KG Photography