About Glen Haven Park
Glen Haven Park - competition and training base for elite showjumping competitors Paula and Olivia Hamood - is a fully functioning show jumping training facility. Located at Kilcoy, on 400 beautiful hectares, Glen Haven Park is 1 1/2 hours north/west of Brisbane in the state of Queensland, Australia. The property boasts state of the art showjumping training facilities including 50 stables, 24 day yards, an 8 horse walker, modern indoor arena and a large outdoor training arena, complete with competition standard show jumps.
Originally from South Australia, the Hamoods moved to sunny Queensland in 2002 and built their dream facility from scratch. Paula, already a force to be reckoned with in the showjumping world, went on to great and continued success in the showjumping arena. Daughter Olivia, soon followed in her mother's formidable footsteps and is currently taking the showjumping world by storm.
Glen Haven Park was awarded the Equestrian Training and Horse Procurement Services contract by the Singapore Government, in August 2009, where they were to procure and train 38 horses for the first ever Singapore Youth Olympic Games 2010. For Paula and Olivia, working with their specially chosen team of elite riders and grooms, it was all hands on deck until the Games in August. Glen Haven Park was a hive of activity and a place of immense excitement, with the Singapore horses in residence, everyone was determined to produce a team of great showjumpers. The Glen Haven Park team were very proud of what they produced for Singapore and the first ever Youth Olympic Games was a huge success!
Glen Haven Park continues on from strength to strength. Dates for our Glen Haven Park - Grand Prix Show in 2014 are 24th to 27th July. This year we are running the show over four days. Click here to find out more...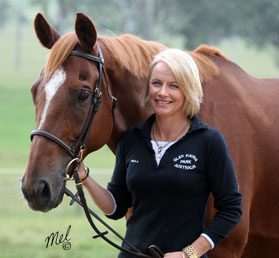 Paula Hamood
Paula has been at the top of the showjumping sport in Australia for over 20 years, representing Australia 5 times, winning numerous Grand Prix and World Cup Events, winner of Champion Horse and Rider at Adelaide, Melbourne, Sydney and Perth Royals, Runner Up Australian Senior Champion and twice Australian Speed Champion.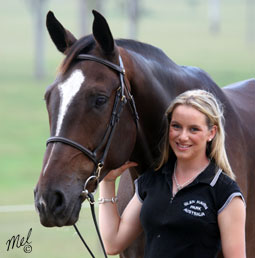 Olivia Hamood
Olivia has represented Australia in the Nations Cup in Lisbon, Portugal 2013, Queensland Senior State Champion 2012, placed in World Cups, been runner up Australian Junior Champion, wins at Brisbane, Sydney and Adelaide Royal Shows.
Olivia is now home and putting her time into her show jumping team and business here at Glen Haven Park.