About Paula Hamood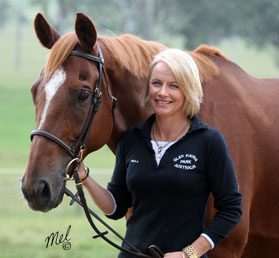 A lover of all things horsey from a young age, Paula started riding at 7 and with horses in her blood. Paula's first competitions were pony club gymkhanas from where she progressed to hacking and then onto showjumping, which was more suited to her love of action.
There have been many wonderful horses in Paula's life with her favourite horse being Torch Bearer, a Thoroughbred gelding by Salieri and out of Olympic Flame, bred by the Ingham Brothers. This horse won and placed in many world cups, was on the 2000 Sydney Olympics short-list and was an all round gentleman – he even won a hack class at Sydney Royal right after winning a Section 1 Show Jumping Class (still had his studs in!).

Paula has been winning and placing on many different horses that she has trained and shown in grand prix and world cup competitions since she was 17 years old. She has won champion horse or rider at all major Royal Shows across the country and has represented Australia five times, twice in Hong Kong, twice in New Zealand and once here at home. She was included on the 2000, 2004 and 2008 Olympic shadow teams and has finished in the world cup top ten, 15 out of the last 16 years.
Paula has been at the top of the showjumping sport in Australia for over 20 years, representing Australia 5 times, winning numerous Grand Prix and World Cup Events, winner of Champion Horse and Rider at Adelaide, Melbourne, Sydney and Perth Royals, Runner Up Australian Senior Champion and twice Australian Speed Champion.
Paula has won the State Showjumping Titles in both Queensland and South Australia on numerous occasions.
Paula is a NCAS Level 2 accredited coach, Director of Go Jump Magazine (a showjumping dedicated monthly magazine) and mother of 4 children.
Being awarded the Equestrian Training and Horse Procurement Services contract by the Singapore Government, in August 2009, meant that as well as the work with their own horses, the Hamood ladies were very busy procuring and training 38 horses for the 2010 Singapore Youth Olympics. For Paula and Olivia, working with their specially chosen team of elite riders and grooms, they did very well.
Achievements
Queensland State Champion 2013
1st Mini Prix World Cup 2013
1st Toowoomba Royal Grand Prix 2013
Winner Futurity Wodonga World Cup Show 2012
Winner Futurity Shepparton World Cup Show 2012
Winner David Overton Memorial Futurity Gatton World Cup 2012
2nd Futurity Toowoomba Royal Show 2012
2nd Futurity Caboolture World Cup 2012
2nd Mini Prix Gatton World Cup 2012
Winner Jo Weller Memorial Mini Prix 2012
2nd Norwood Gold Cup New Zealand Horse of the Year Show 2012
Champion Horse and Rider Toowoomba Royal 2012
Winner of the 6yr old Barastoc Young Horse Series 2011
Winner of the 4 & 5yr old Barastoc Young Horse Series 2011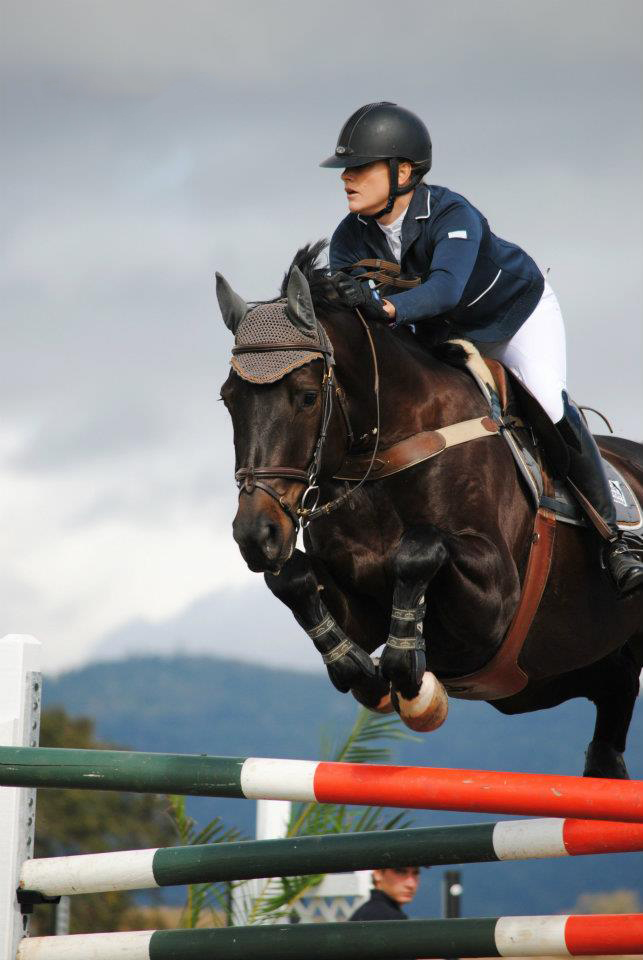 Paula Hamood riding El Bandito GHP
Photo: KG Photography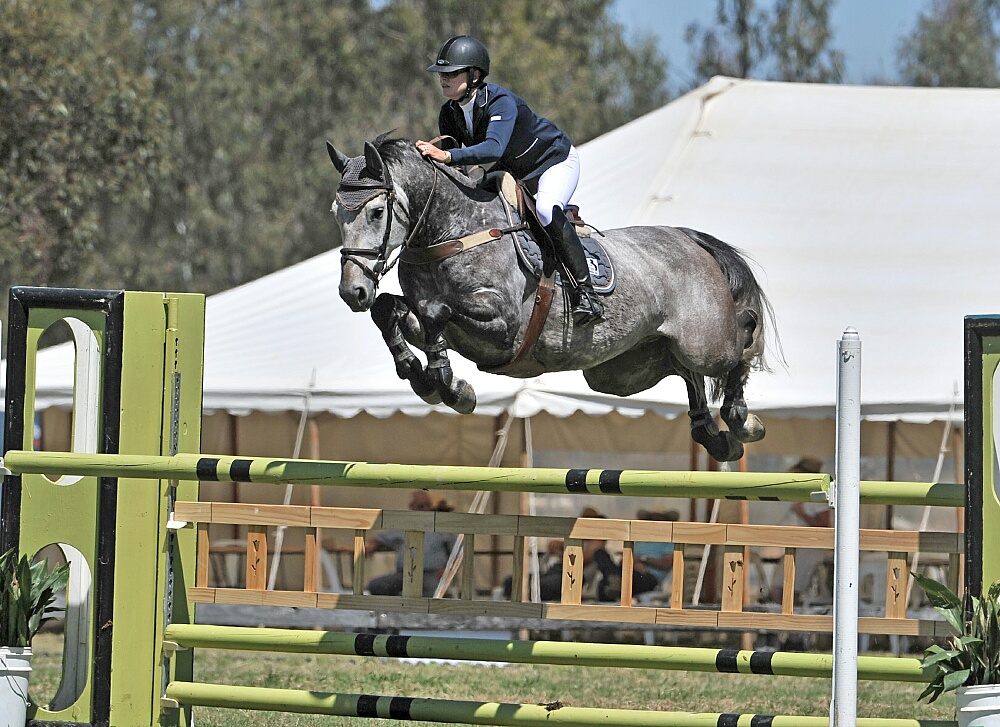 Paula Hamood riding Airtime Z GHP
Photo:
2009 - 2010 Awarded contract for the Provision of Equestrian Training and Horse Procurement Services by the Singapore Government for the first ever 2010 Youth Olympic Games.
2nd QLD State Championships 2009
Olympic Shadow Team Member 2000, 2004 & 2008
3rd Brisbane Royal World Cup 2008
3rd Australian Championships 2008
Member of Australian Trans Tasman Team in New Zealand 2007
QLD State Champion 2004, 2007
Overall second in the Australian Pacific World Cup League 2007
Toowoomba World Cup Winner 2006
Qld Country Championships in 2006
Champion Horse and Rider at Adelaide, Melbourne and Sydney Royal on numerous occasions
Queensland Leading Showjumping Horse 2005
Winner of the Gold Coast Grand Prix 2005
Runner Up Australian Champion 2004
Australian Speed Championship 2004
Australian Speed Championship 2002
Represented Queensland and South Australia on many State Teams
Three times SA State Ladies Champion
Winner of Numerous World Cups and Grand Prix's
Represented Australia five times